La calidad de vida comienza aquí
BreezeCome, una empresa dirigida por Quality Breeze y asociada con varios otros profesionales de servicios a domicilio, ofrece una gama completa de servicios a domicilio a nuestros clientes. A través de referencias de nuestros clientes leales como usted, todos nuestros ahorros en publicidad pueden ser devueltos a usted, por lo que siempre podemos ofrecer no solo un precio más competitivo sino también un servicio de calidad y trabajos profesionales. Esperamos que, a través de nuestros esfuerzos y profesionalismo acumulado, podamos seguir manteniendo nuestra buena reputación, reduciendo el estrés financiero y los riesgos de calidad asociados con el mantenimiento del hogar para usted, y permitiendo que más amigos nos conozcan, utilicen, disfruten del trabajo de calidad y recomienden. nosotros a sus amigos.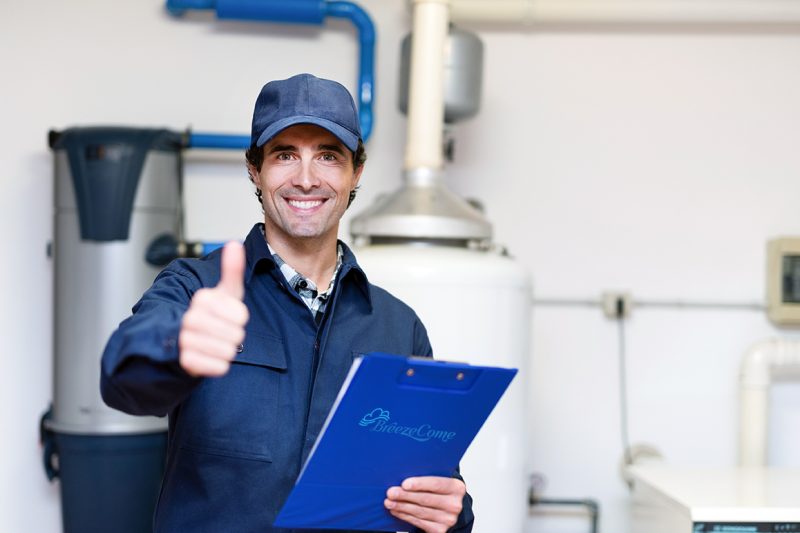 Brindamos un servicio postventa de alta calidad a nuestros valiosos clientes.
Gama completa de productos para el confort del hogar
Nuestros clientes confían en nosotros
The staff is very patient and knowledgeable. He helping me took the time and made suggestions. The prices were unbelievable for the quality. Great selection. I am so happy... read more to found this place and would highly recommend.

jiazhe liu


10/13/2020

My friend recommended Quality Breeze to us when we searched around for companies to replace our furnace and update the attic insulation in Sept. Eric, the sales consultant, an expert, was... read more mainly the reason I chose their company. He was very helpful and professional. He always gave us clear and detailed information and thought from our interests. He reminded us we were just in time for the energy rebate which would decrease soon and helped us find the auditor and deal with all the paper works. The installers (Sam and Simon) were very professional, polite and responsible. They showed up on time, carefully installed the furnace and clean up the related area. They even solved the issues what previous installers neglected without asking. I couldn't be more satisfied with their works. Michael's attic team were very also professional and highly efficient. They showed up on time, kept every place clean when doing the attic insulation and let us double check the attic before leaving. We ran the new furnace (Lennox) for two weeks and it worked very well. We would absolutely give five stars to Quality Breeze and recommend it to my friends and neighbors. Thank you very much for your hard work!

Wei Y.


10/19/2020

They did the excellent job, I just found the renovation service company for my house, when I call them they gave me a wonderful suggestion about my house! And after... read more we discussed about the details and price. I decided to use this company! Because after I compare with other companies, Breeze come is more cost-efficiency. Their sales is so patient! Their job is finished amazing! And the technicians are very carefully! Very good job! I just want to share my experience to everything! Thank you for your service!

Mengqing Zhao


10/14/2020

We moved into this house with a functional 30 year-old set of AC and furnace early last year, and have been doing research on good HVAC contractors for an... read more inevitable upgrade in the near future. I knew about Quality Breeze last year through a friend and also an ad sent to our mailbox. It was amazing that Quality Breeze has so many 5-star Google Reviews, which I am a fan of as vendors basically can't change customers' reviews (they can respond but can't change the stars ratings). I saved down the name and finally we contacted them this year for an upgrade - luckily just in time for the rebate (which ended in Aug). Eric - the sales consultant - was very helpful, friendly, and honest with his advice. He tried to understand our plan with the house and advised on the equipment accordingly. He was honest enough to advise me against ditching Reliance and installing a new hot water tank (a $1,500 job) due to our personal plan and the complexity with my house etc. We went for a full hvac upgrade (Lennox AC and furnace) with them including attic insulation. The perfect installation happened 2 days after we agreed to the contract. The installers (Sam and Simon) were very professional, polite, and good at their job. They showed up on time, cleaned up nicely and also wore masks all the time despite the summer heat (which is important during this covid time). Quality Breeze also handled all the auditing legwork so that we can be eligible for the rebate (the auditor also showed up on the same day with the installation). With all of that, no one could beat their prices on quality Lennox equipment. To sum it up we are very very happy with Quality Breeze, Eric, Sam and Simon. I have passed your contact details to my neighbours next door. Thanks guys!

Bao Anh Ta Nguyen


9/11/2020

Amazing job, the home consultant is very professional for providing me a lot of suggestions. and they gave me a good price. The technicians are also professional, and finish me... read more job very soon and very nice quality. Thank you so much. I have already share your company to my friend thank you for making my house so beautiful

Muhammad Latosinszky


10/15/2020

Contacted via email on Monday, A/C, furnace and water heater installed by Friday evening. Technicians were polite, knowledgeable and very conscious of protecting flooring and walls. Highly recommend!

Amy Taylor


9/15/2020
Desde la consulta hasta la instalación, no engañaremos ni engañaremos a nuestros clientes.
Muestre algunos de los proyectos que hemos realizado
solo brindamos excelentes servicios
Estamos aquí para ayudarlo los 7 días de la semana y responder dentro de las 24 horas.
Número gratuito: 1-888-308-0066
Unidad 2-3 1149 Bellamy Rd North, Toronto, ON M1H 1H7, Canadá
Unidad 5 1440 Grahams Lane, Burlington, ON L7R 2J2, Canadá